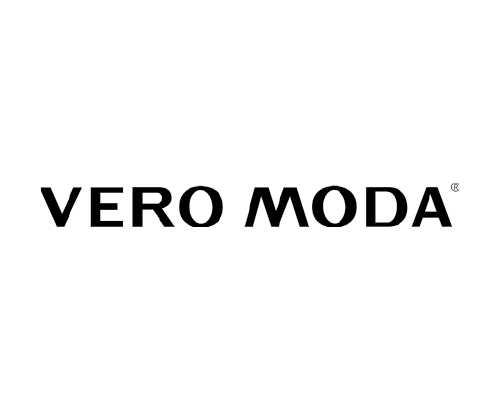 Fashion and Accessories
Vero Moda
OPENING HOURS:
WEEKDAYS 11 AM – 7 PM
SAT 11 AM – 5 PM
SUN closed
These temporary opening hours are valid until further notice.
VERO MODA is the brand of choice for the fashion-conscious, independent young woman who wants to dress smart and pay less. With a range of three design lines – VERO MODA, VERO MODA VERY, and VERO MODA INTIMATES- to cover the needs of each and every customer, VERO MODA offers quality, affordable, and inspiring clothing for the young woman who wants to look good and have fun with her look in a trustworthy fashion-oriented context. At VERO MODA, the customer finds the right clothes at the right price and consequently the opportunity to follow fashion on her own terms.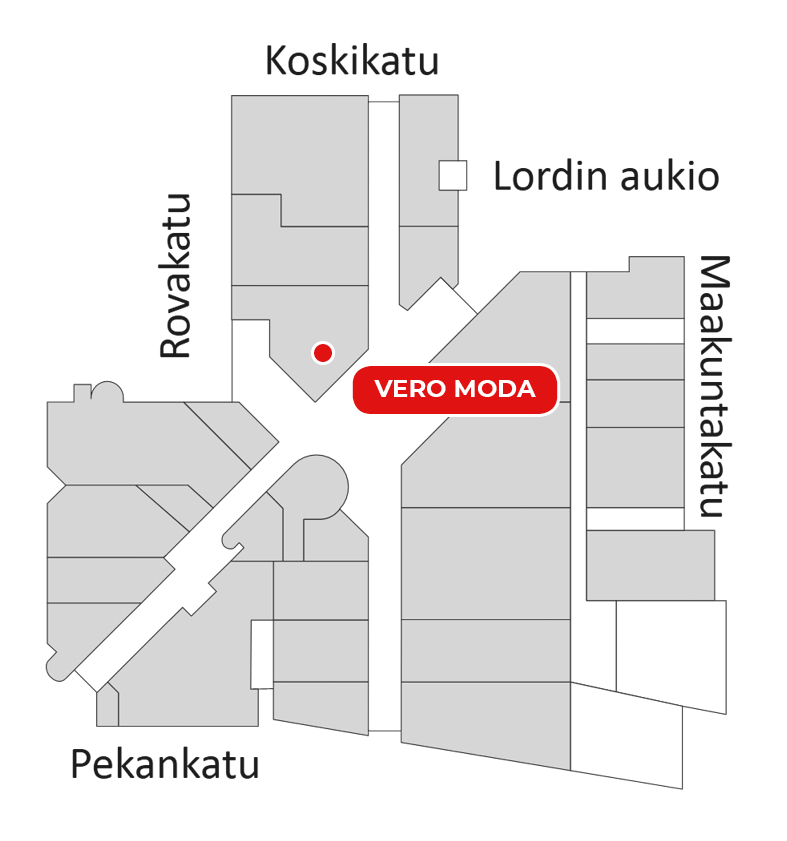 Pohjakartta
LIIKKEET KERROKSITTAIN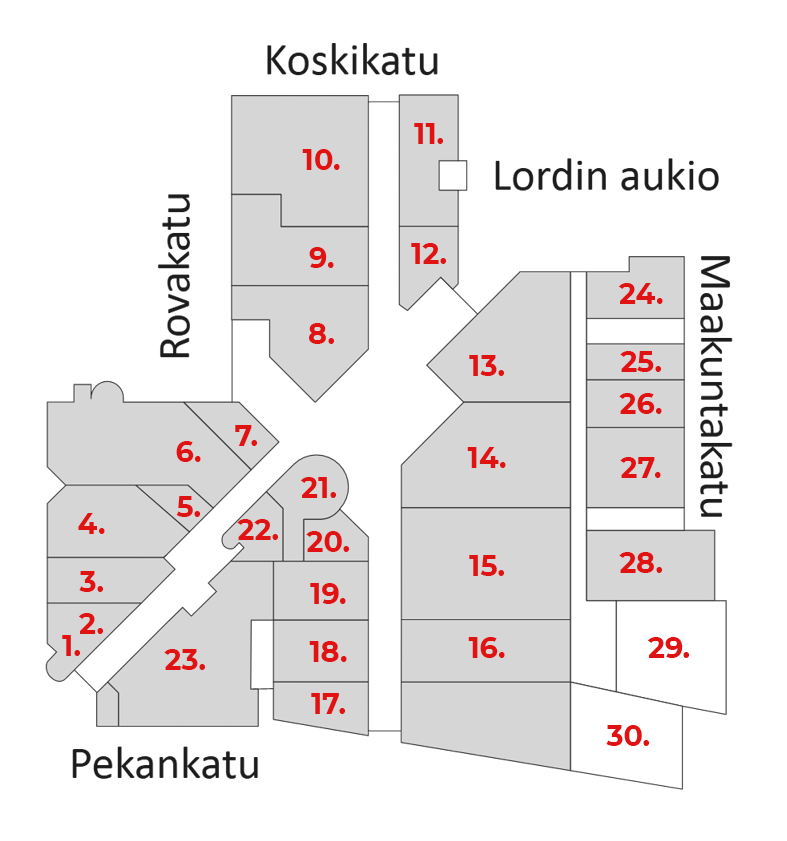 1. KRS
1.Rockravintola Grande  2.Sagatar Beauty & Wellness Oy  3.Tiinuska  5.The Body Shop  6.Pentik  7.Laukkutalo  8.Vero Moda  9.Jack&Jones  10.Moda  11.Tredonne  12.Hairlekiini  13.Classic American Diner  14.Cubus  15.Gina Tricot  16.Finlayson PopUp  17.Filmtown  18.Biorex  19.Arctic PopUp  20.Paapero  21.Antell-kahvila  22.Attirance  23.Sampo Apteekki  24.Rovaniemen Matkailuinfo  25.Sensuelle Alusvaateliike  26.Confetti  27.Nordic unique Travels  28.Subway  29.Cityvarasto  30.EuroPark P-Sampokeskus, Autopesu Sampokeskus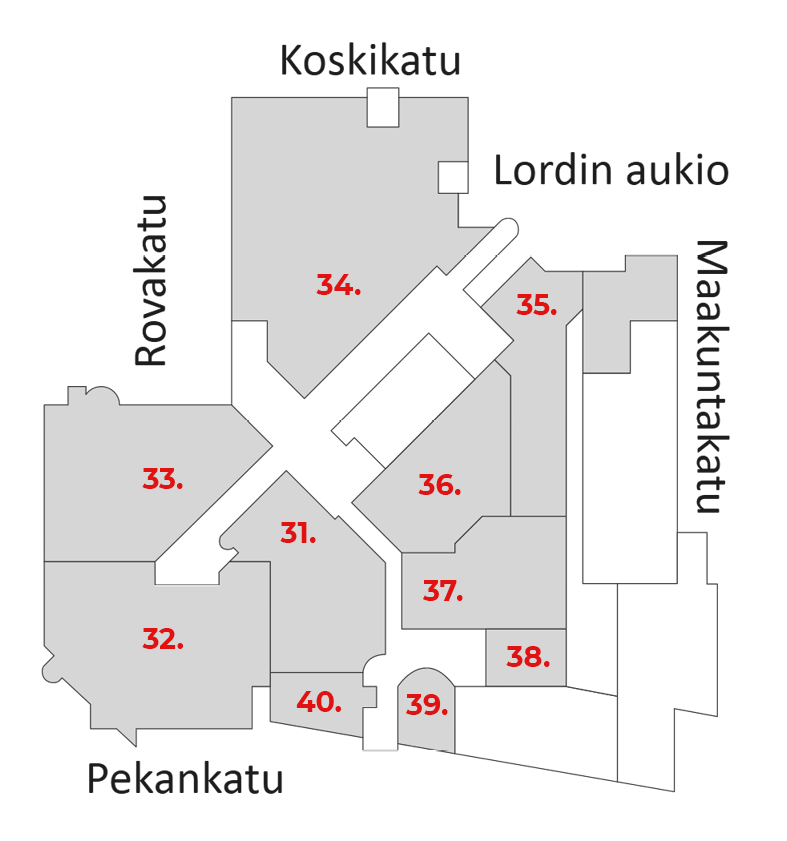 2. KRS
33.Danske Bank  34.Moda  35.Hesburger 37. 38. 39. 40.Bio Rex Rovaniemi
Sampokeskus
Maakuntakatu 29–31 A, 96200 ROVANIEMI