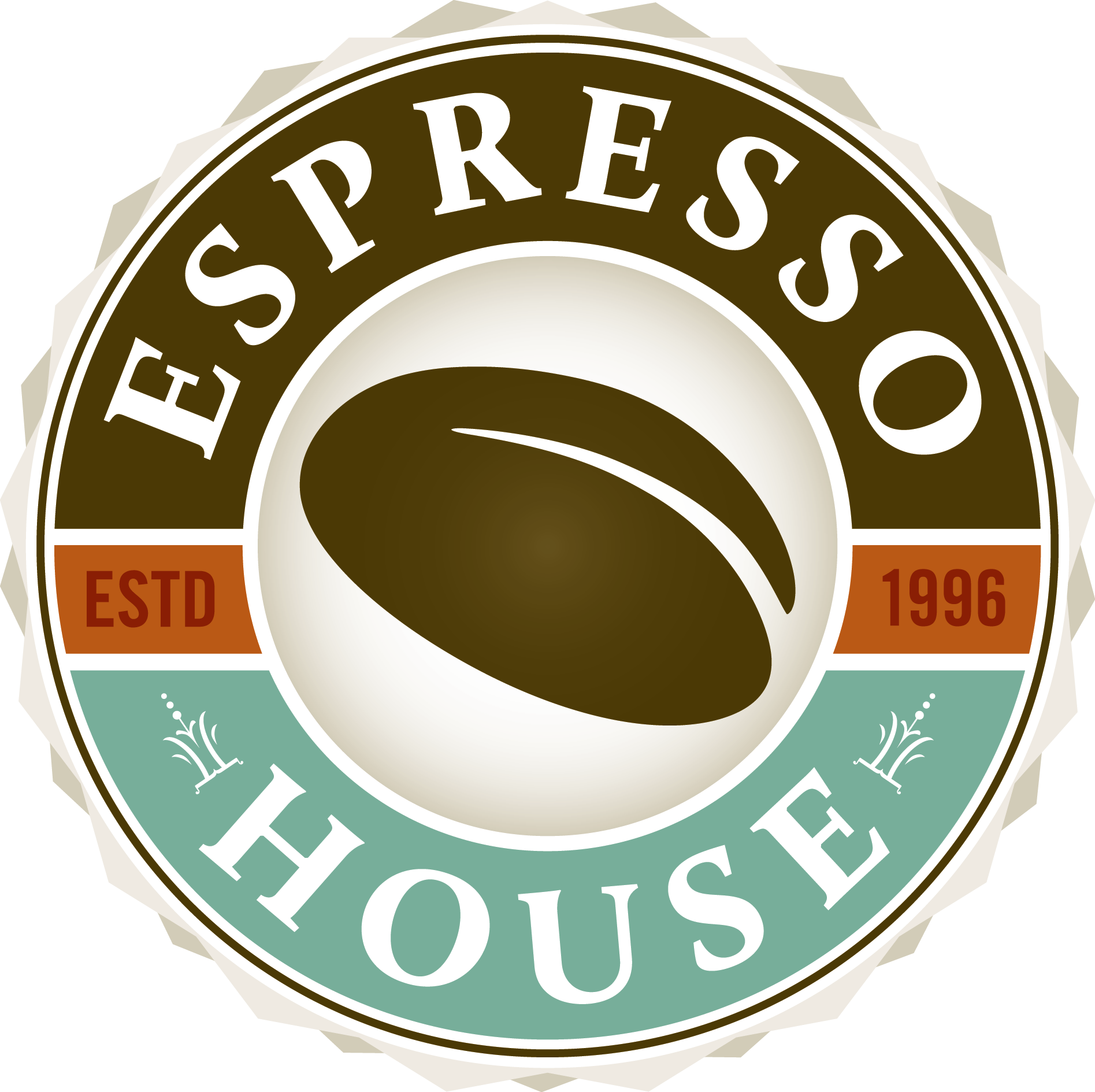 Cafes and Restaurants
Espresso House
Espresso House is like your second living room. We wish to offer you direct trade specialty coffees, products from our own bakery, and fresh sandwiches and salads.
Espresso House is the largest coffee chain in the Nordic countries, first opened in Lund, Sweden, in 1996. Today, Espresso House already has almost 500 cafes in Sweden, Norway, Finland, Denmark, and Germany.
Our goal is simple – we want to offer the best coffee experience in the world to the best guests in the world.
You are warmly welcome as a guest in our cafe!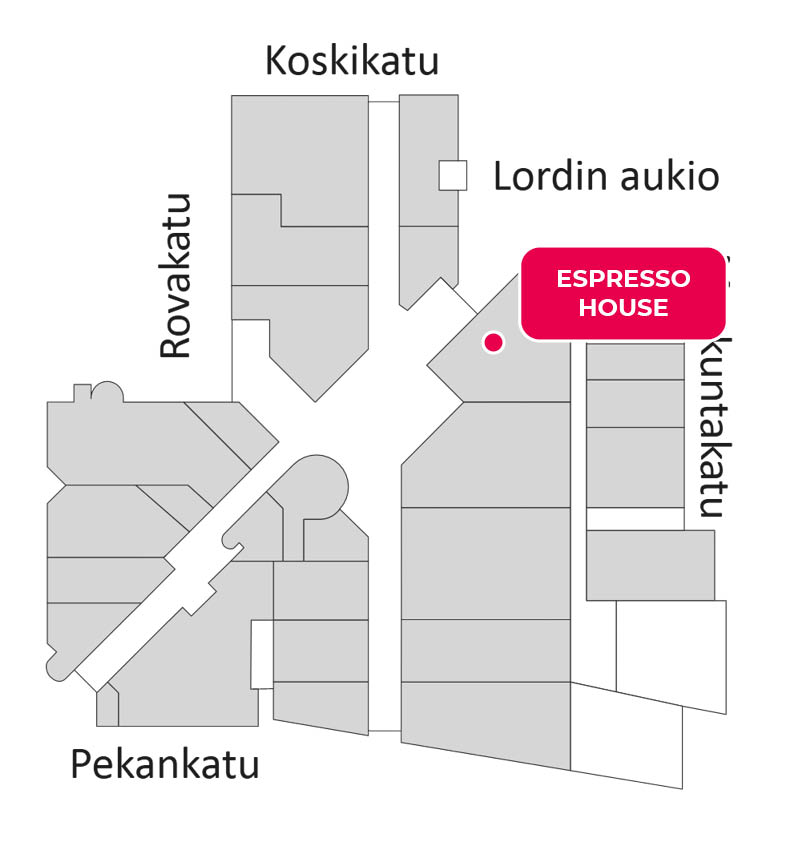 POHJAKARTTA
LIIKKEET KERROKSITTAIN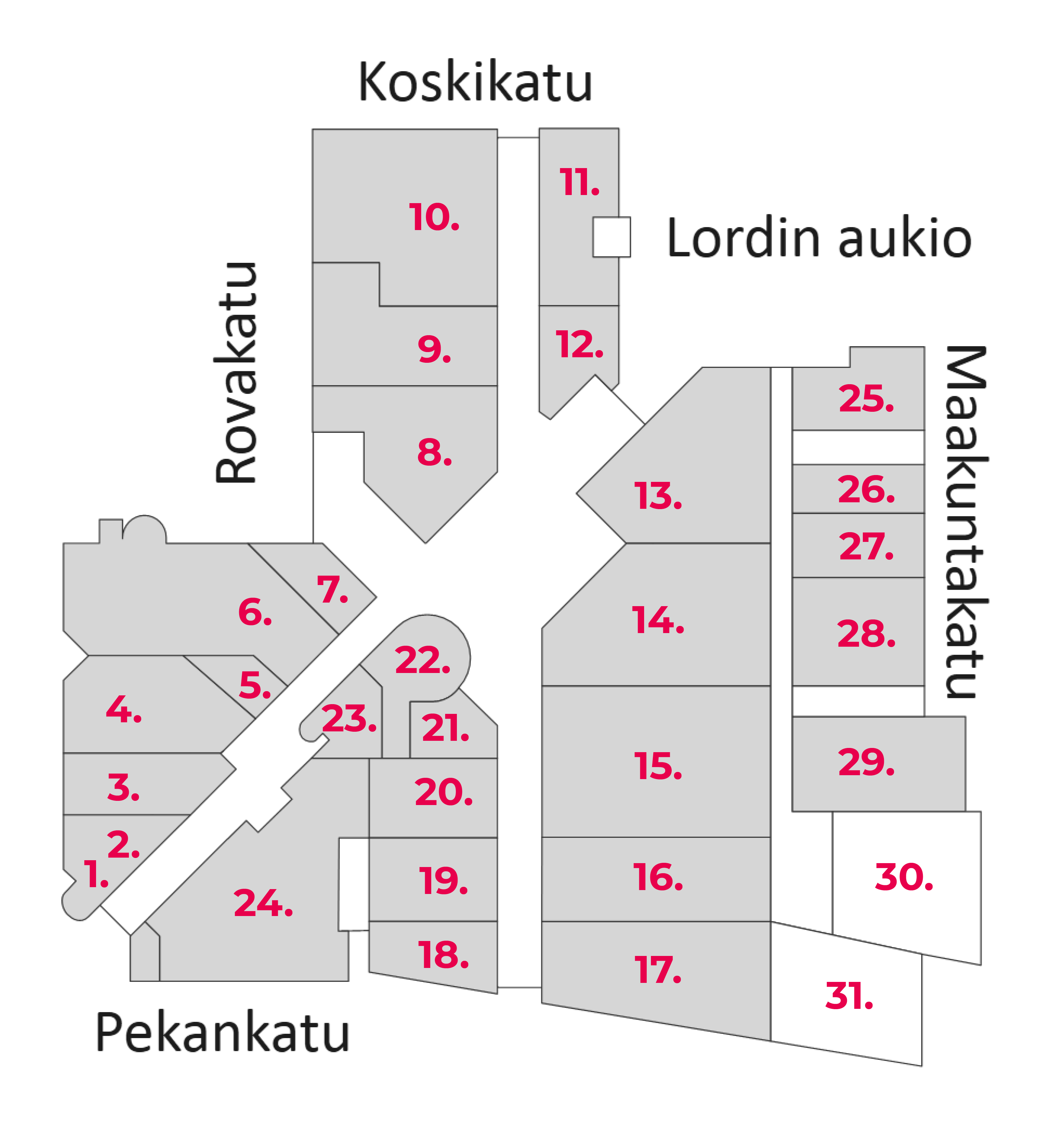 2.Sagatar Beauty & Wellness  3.Tiinuska  5.The Body Shop  6.Pentik 7.Santa Claus City Office 8.Vero Moda  9.Jack&Jones  10.Moda  11.Tredonne  12.Marimekko 13.Espresso House  14.Cubus  15.Gina Tricot  16.Finnvape  17.Rockravintola Grande 18.Filmtown  19.Biorex  20.Lapin Arvokiinteistöt 21.Hairlekiini 22.Pannukakkutalo 23.Attirance  24.Sampo Apteekki 26.XL-Elle  27.Sensuelle  28.Nordic unique Travels  29.Subway  30.Cityvarasto  31.EuroPark P-Sampokeskus, Autopesu Sampokeskus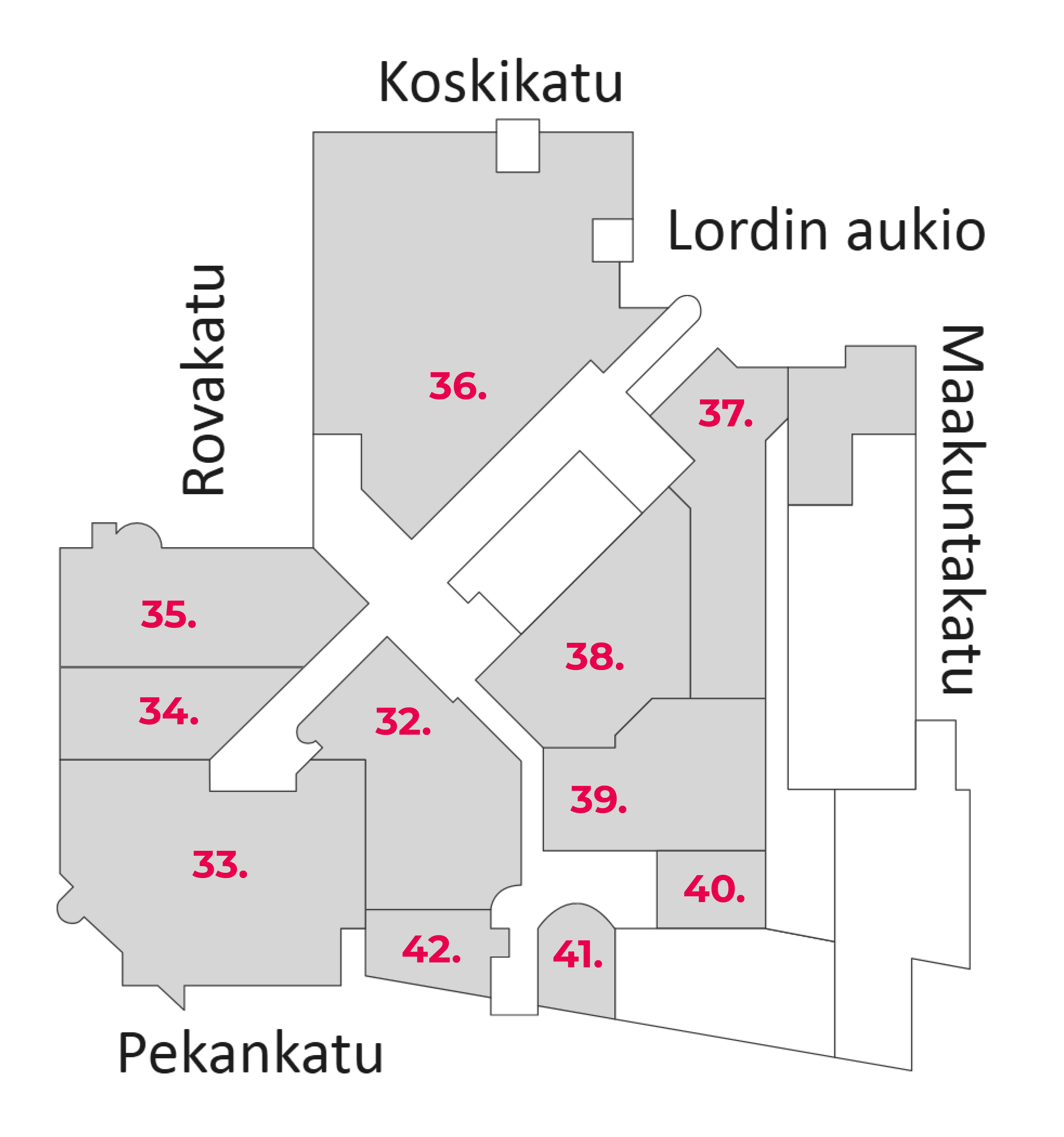 32.Silmäasema 33.Fitness24Seven  35.Danske Bank  36.Moda  37.Hesburger 39. 40. 41. 42.Bio Rex Rovaniemi