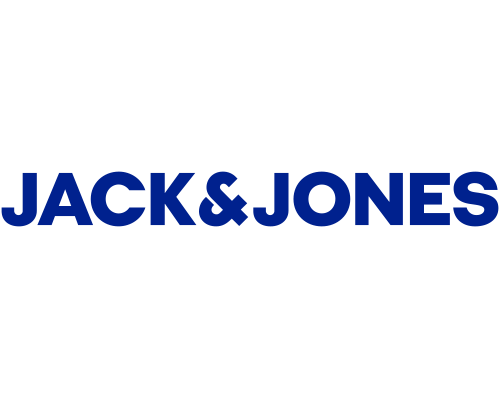 Fashion and Accessories
Jack&Jones
Welcome to JACK & JONES Rovaniemi, on the 1st floor of Sampokeskus. You're in the right place if you're looking for good-looking menswear, whether they're stylish or laid back. This is especially true if you share our passion for denim. Since 1990, we have been offering stylish menswear for people to look good everywhere and on all occasions. 
We don't think style looks at size or age, so JACK & JONES also has trendy plus-size men's clothing as well as cool boys 'clothing for fashion-conscious little guys. Now everyone can dress in style! 
Our roots are in jeans, and designing cool denim is one of the best things we know. However, we are just as crazy about other fabrics where you can feel cool and confident. That's why we offer trendy jeans, sweet pilot jackets, classic chinos as well as stylish suits. 
At JACK & JONES, you get everything you need to update your wardrobe and express your good sense of style. In our selection you will also find men's underwear, shoes and accessories. So whatever you need, you can find the whole outfit from us – whether it's the perfect clothes for a first date, a casual look for hanging out with friends, or a casual stylish work outfit.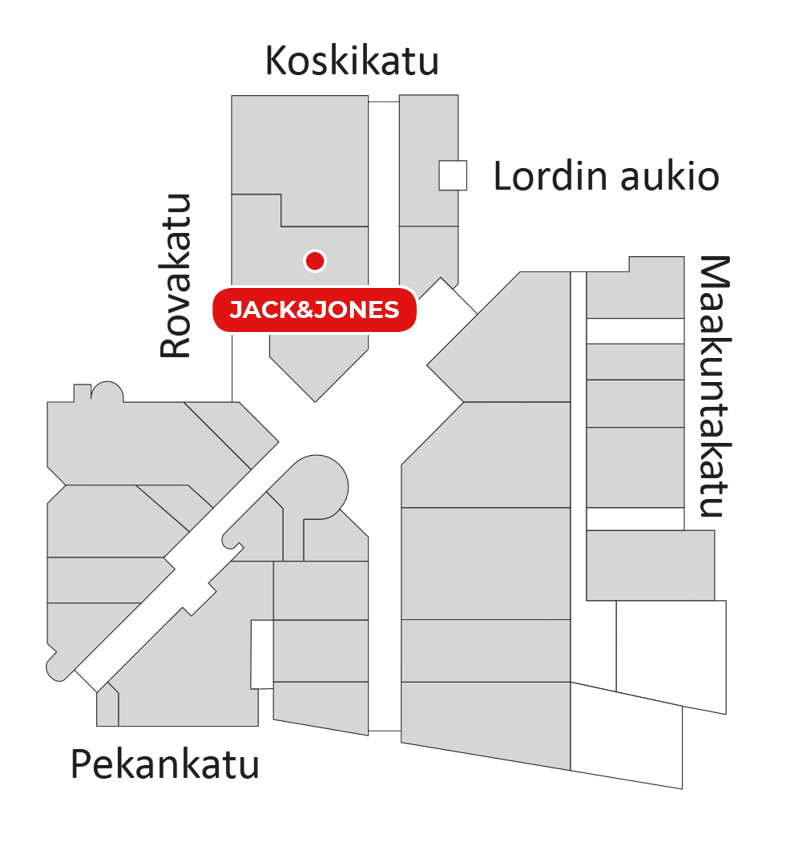 FLOOR MAP
STORES BY FLOOR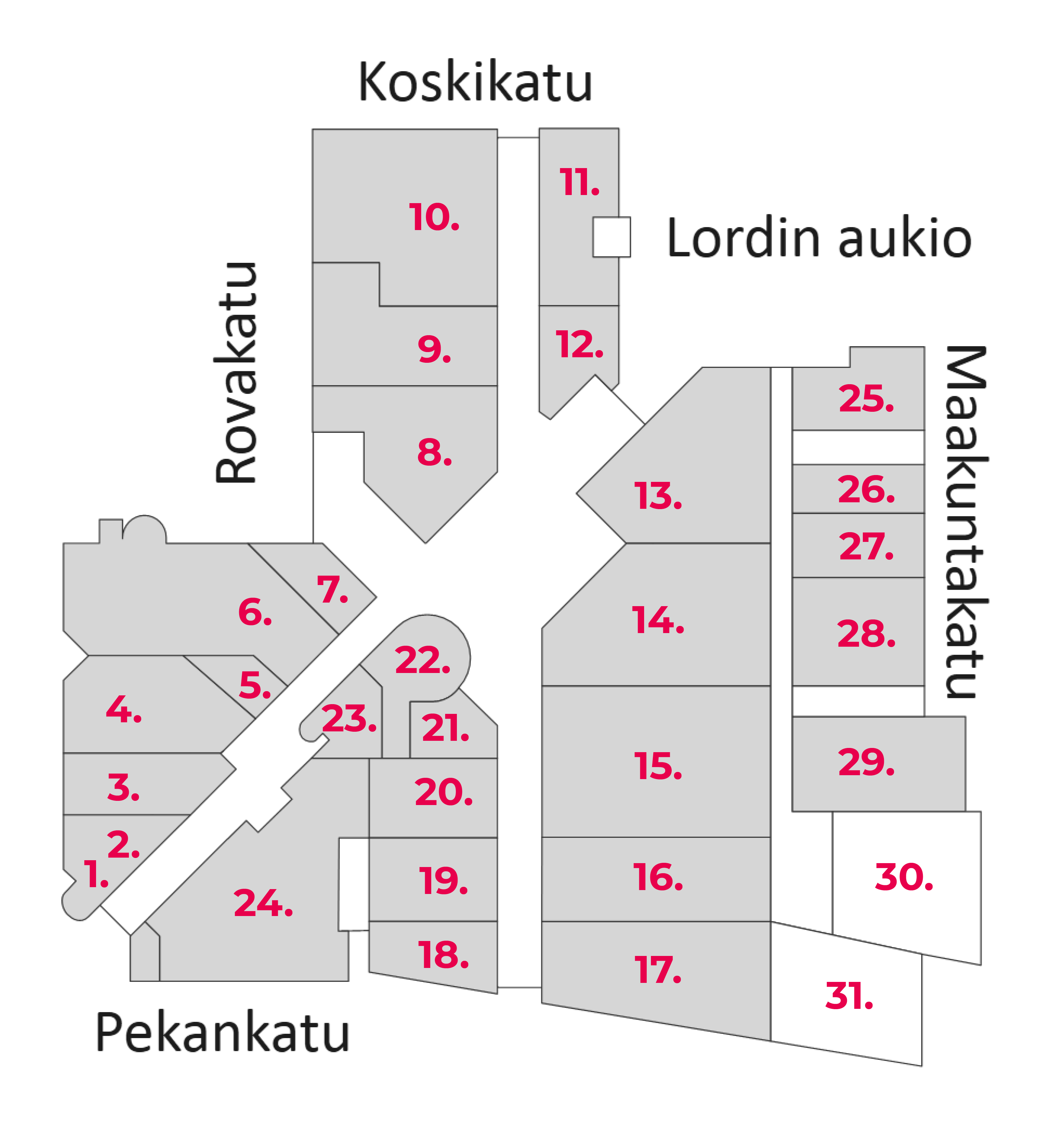 2.Sagatar Beauty & Wellness  3.Tiinuska  5.The Body Shop  6.Pentik  8.Vero Moda  9.Jack&Jones  10.Moda  11.Tredonne  12.Marimekko  13.Espresso House 14.Cubus  15.Gina Tricot  17.Rockravintola Grande  18.Filmtown  19.Biorex  20.Lapin Arvokiinteistöt 21.Hairlekiini 23.Attirance  24.Sampo Apteekki  26.XL-Elle  27.Sensuelle  28.Nordic unique Travels  29.Subway  30.Cityvarasto  31.EuroPark P-Sampokeskus, Autopesu Sampokeskus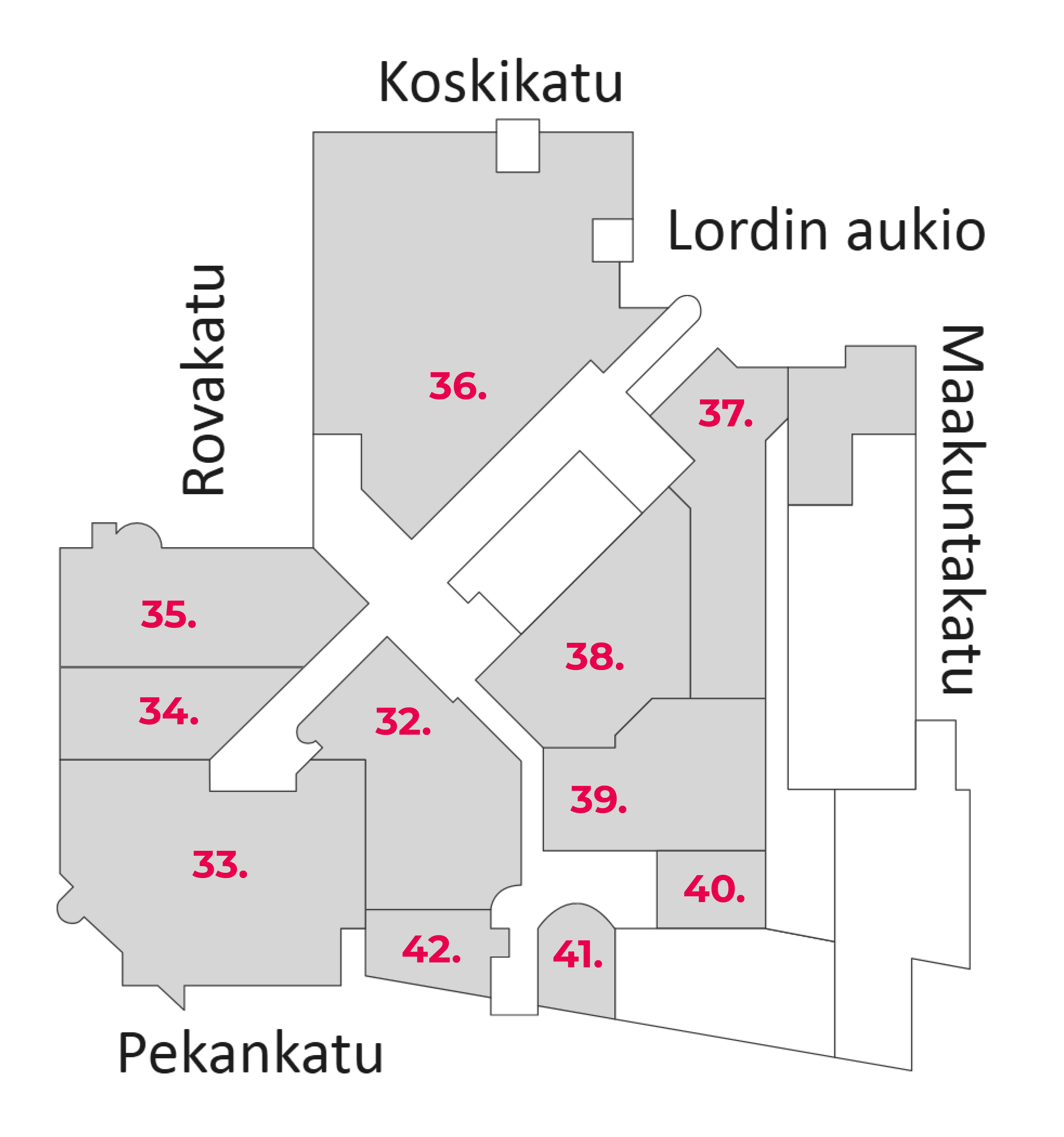 32.Silmäasema  33.Fitness24Seven  35.Danske Bank  36.Moda  37.Hesburger  39. 40. 41. 42.Bio Rex Rovaniemi