}
OPENING HOURS
ENTRANCES OPEN
WEEKDAYS 8–21
SAT 9–19
SUN 11–18
Shopping Centre Sampokeskus
Maakuntakatu 29–31 A, 96200 ROVANIEMI
Shopping Centre Office
Rovakatu 30, 4th Floor, 96200 ROVANIEMI
Sampokeskus is located conveniently in the city centre of Rovaniemi. You will easily get to the Shopping Centre from the pedestrian street and from the Lordis Square named after the Eurovision Winner Mr. Lordi.
When coming to Sampokeskus Shopping Centre please park you car at our parking hall. Drive-in to the hall is form the corner of Pekankatu and Maakuntakatu, please follow the instructions when driving via Rovakatu to direction of Sampokeskus.
Enjoy your stay – we offer the first hour of parking time free of charge.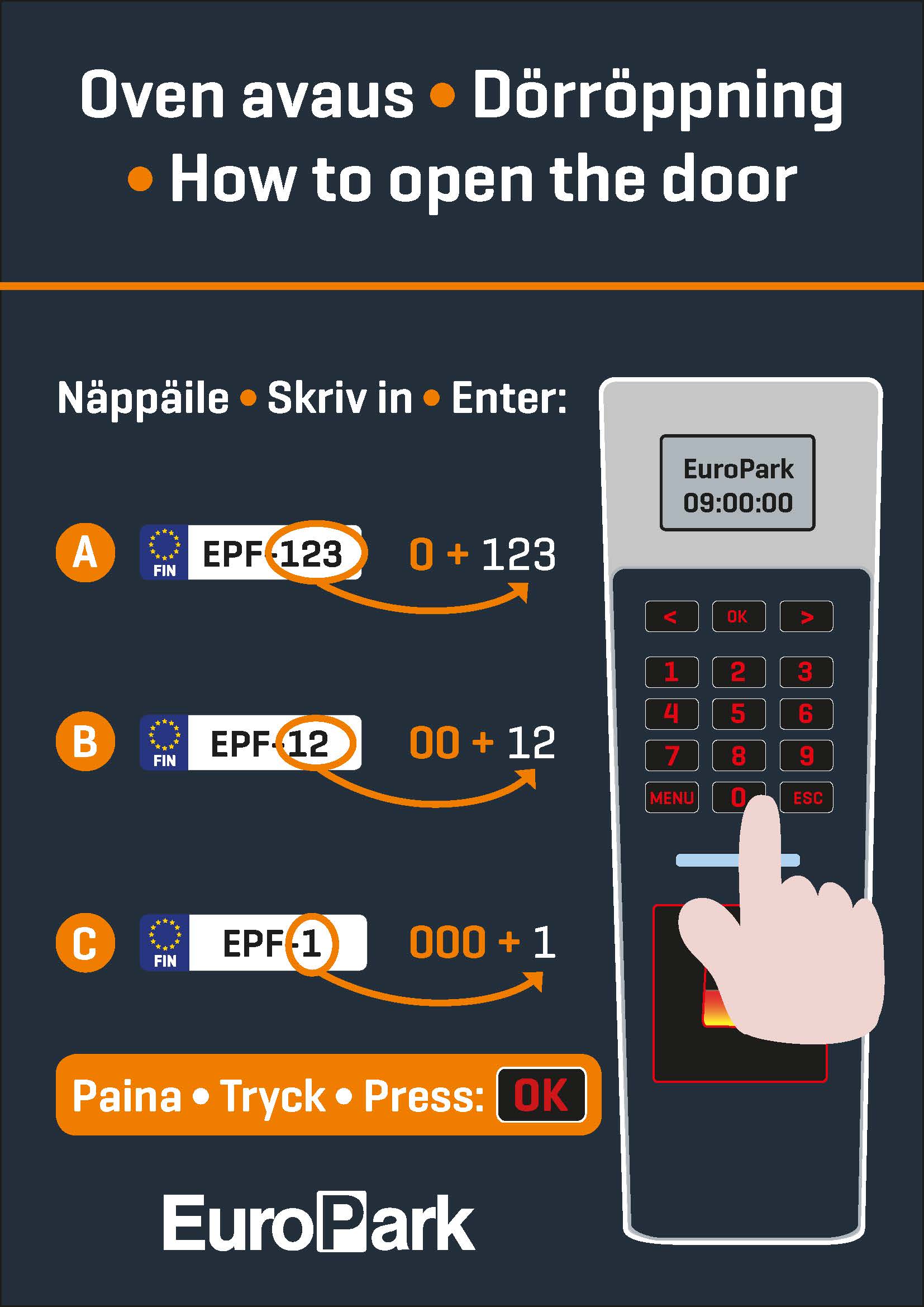 Leasing of car parking space in Sampokeskus Parking Hall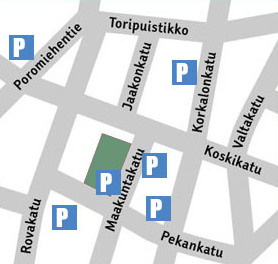 The nearest bus stops of Sampokeskus are only at one block´s distance at the street Korkalonkatu.
Buses no. 1, 2, 3, 4, 5, 5A, 6, 7, 8, 9, 10, 12 ja 14 pass nearby Sampokeskus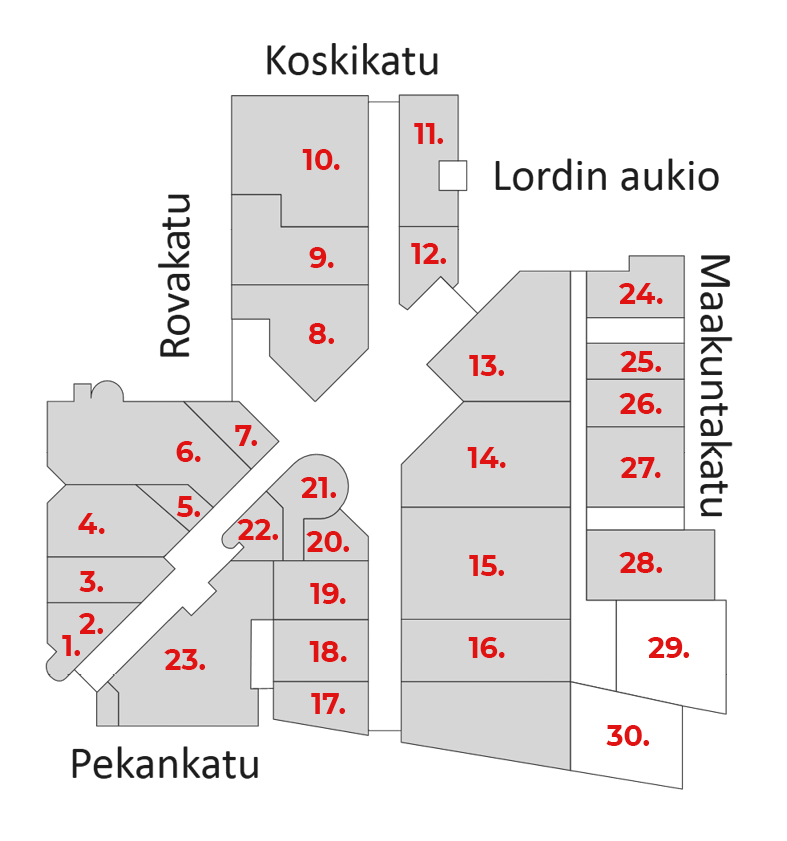 1.Rockravintola Grande  2.Sagatar Beauty & Wellness Oy  3.Tiinuska  4.Free retail space  5.The Body Shop  6.Pentik  7.Laukkutalo  8.Vero Moda  9.Jack&Jones  10.Moda  11.Tredonne  12.Hairlekiini  13.Classic American Diner  14.Cubus  15.Gina Tricot  16.Finlayson PopUp  17.Filmtown  18.Biorex  19.Arctic PopUp  20.Paapero  21.Antell-kahvila  22.Attirance  23.Sampo Apteekki  24.Rovaniemen Matkailuinfo  25.Sensuelle Alusvaateliike  26.Confetti  27.Nordic unique Travels  28.Subway  29.Cityvarasto  30.EuroPark P-Sampokeskus, Autopesu Sampokeskus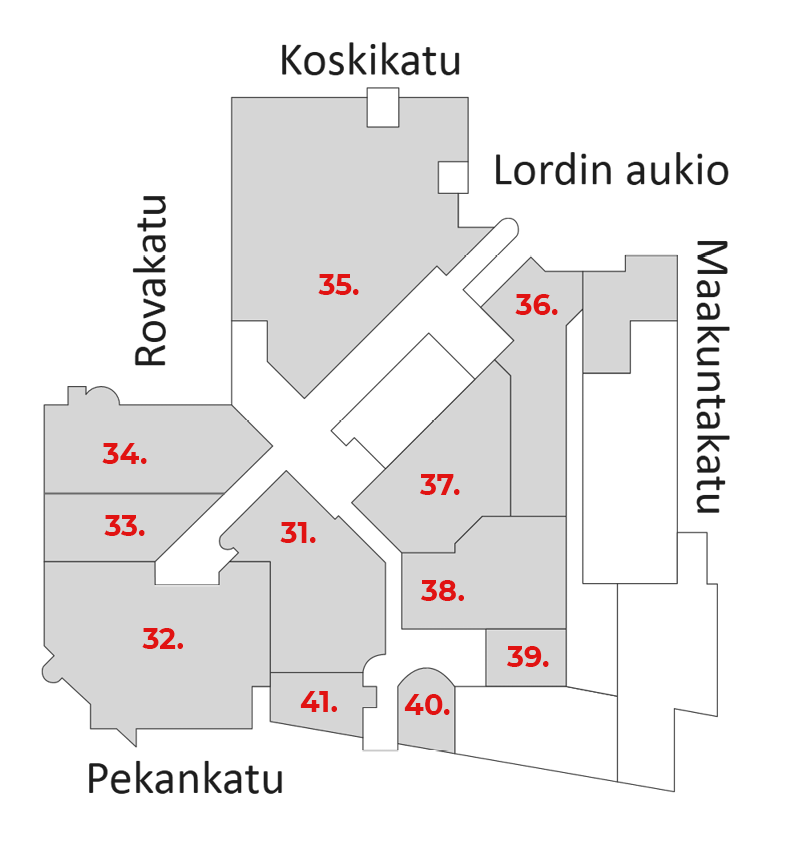 31.Free retail space 32.Fitness24seven 33.Free retail space  34.Danske Bank  35.Moda 36.Hesburger 37.Free retail space  38. 39. 40. 41.Bio Rex Rovaniemi