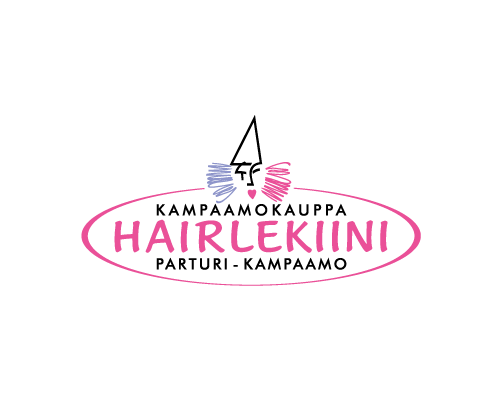 Wellness
KAMPAAMOKAUPPA HAIRLEKIINI
OPENING HOURS:
WEEKDAYS 9 AM – 5 PM
SAT 9 AM – 4 PM
SUN CLOSED
Hairdresser´s Shop Hairlekiini
Hairlekiini is a full service Hair Salon in heart of Rovaniemi Center. We are also hair cosmetics specialty store that offers professional hair care product and accessories for consumers of all ages. Hairlekiini customers have access to expert guidance products. Wide range of products, low prices, as well as knowledgeable and service-oriented staff is operating habits basis. Hairlekiini now also offers eyelash extension, structure of the nail and makeup service.You are warmly welcome!Student discount -10%.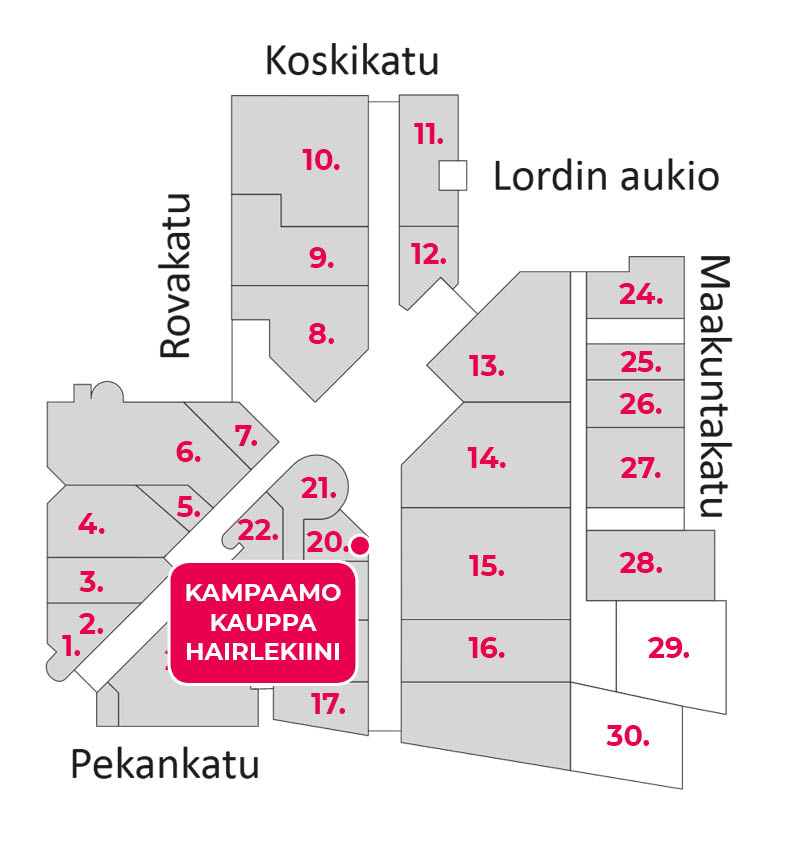 FLOOR MAP
STORES BY FLOOR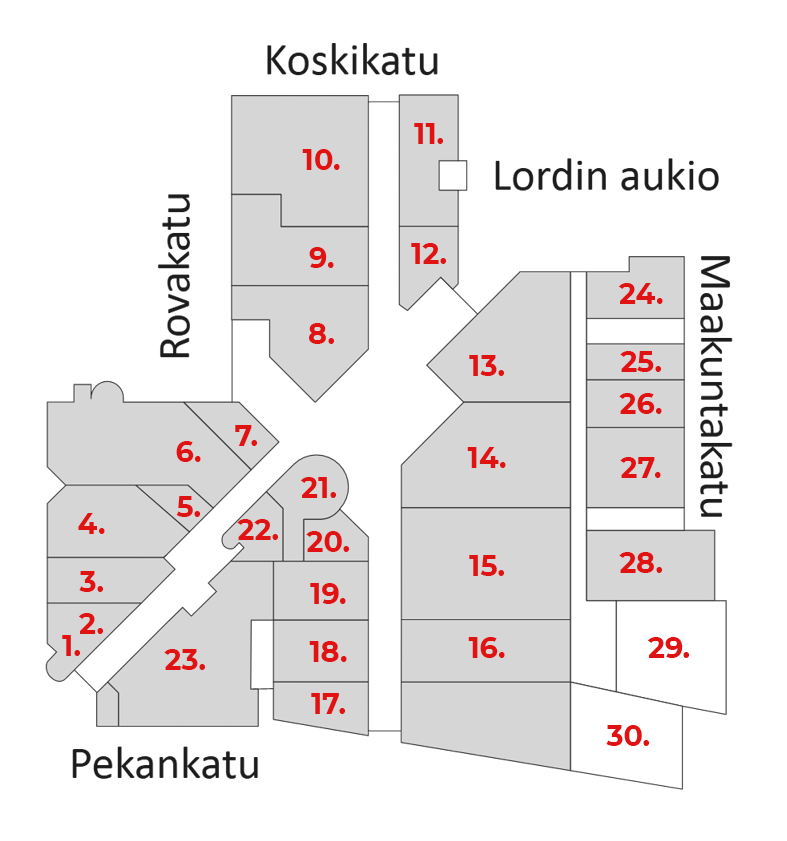 1.Rockravintola Grande  2.Sagatar Beauty & Wellness Oy  3.Tiinuska 5.The Body Shop  6.Pentik  7.Laukkutalo  8.Vedo Moda  9.Jack&Jones  10.Moda  11.Tredonne  12.Marimekko  13.Espresso House 14.Cubus  15.Gina Tricot 17.Filmtown  18.Biorex  19.Paapero  20.Hairlekiini  21.Antell-kahvila  22.Attirance  23.Sampo Apteekki  25.XL-Elle  26.Sensuelle  27.Nordic unique Travels  28.Subway  29.Cityvarasto  30.EuroPark P-Sampokeskus, Autopesu Sampokeskus