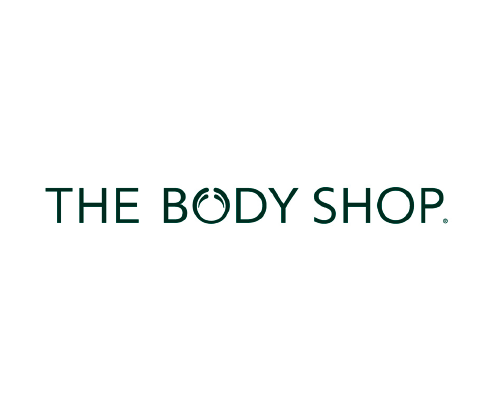 Cosmetics and Pharmacies
THE BODY SHOP
OPENING HOURS:
WEEKDAYS 10 AM – 7 PM
SAT 10 AM – 5 PM
SUN 12 AM – 4 PM
"The business of business should not just be about money, it should be about responsibility. It should be about public good, not private greed."
Dame Anita Roddick. Human Rights Activist. Founder of The Body Shop
The Body Shop International plc is the original, natural and ethical beauty brand, with over 2,500 stores in over 60 markets worldwide.
against animal testing
Every one of our products is animal cruelty free and vegetarian. In fact we were the first international cosmetics brand to be recognized under the Humane Cosmetics Standard for our Against Animal Testing policy.
for trading fairly
We believe in fair trade to such an extent, that over 20 years ago we set up our own fair trade programme, called Community Fair Trade. We believe this level of commitment to trading fairly is unique in the cosmetics industry. Community Fair Trade now works with over 30 suppliers in more than 20 countries, providing over 25,000 people across the globe with essential income to build their futures. Most of our products contain Community Trade ingredients.
our five core values
The Body Shop is a leader in promoting greater corporate transparency, and we have been a force for positive social and environmental change through our campaigns around our five core Values: Support Community Fair Trade, Defend Human Rights, Against Animal Testing, Activate Self-Esteem, and Protect Our Planet.
our charitable foundation
We also have our own charity, The Body Shop Foundation. Launched in 1990 (registered charity no. 802757) we give financial support to pioneering, frontline organisations that otherwise have little hope of conventional funding. The Foundation's focus is to assist those working to achieve progress in the areas of human and civil rights, environmental and animal protection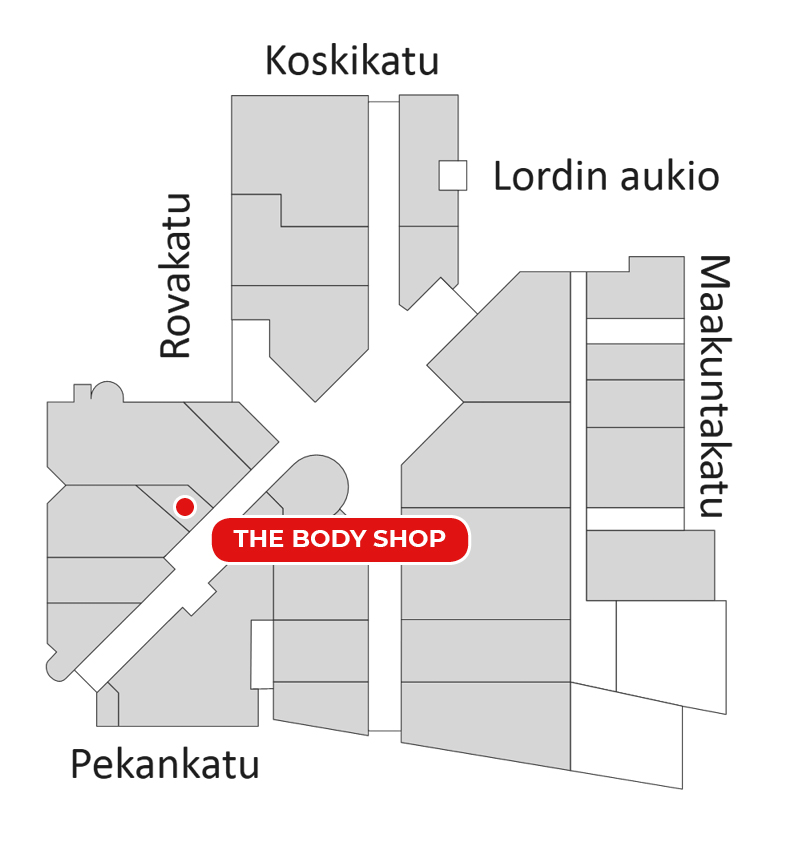 FLOOR MAP
STORES BY FLOOR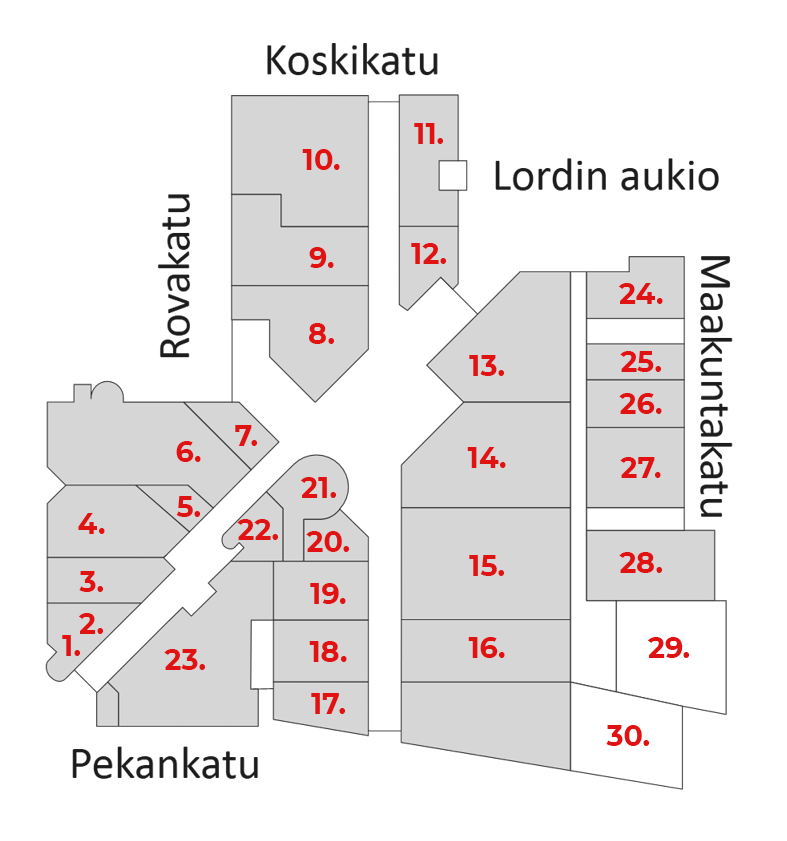 1.Rockravintola Grande  2.Sagatar Beauty & Wellness Oy  3.Tiinuska  4.Vacant 5.The Body Shop  6.Pentik  7.Laukkutalo  8.Vedo Moda  9.Jack&Jones  10.Moda  11.Tredonne  12.Marimekko  13.Espresso House 14.Cubus  15.Gina Tricot  16.Vacant  17.Filmtown  18.Biorex  19.Paapero  20.Hairlekiini  21.Antell-kahvila  22.Attirance  23.Sampo Apteekki  24.Rovaniemen Matkailuinfo  25.XL-Elle  26.Sensuelle  27.Nordic unique Travels  28.Subway  29.Cityvarasto  30.EuroPark P-Sampokeskus, Autopesu Sampokeskus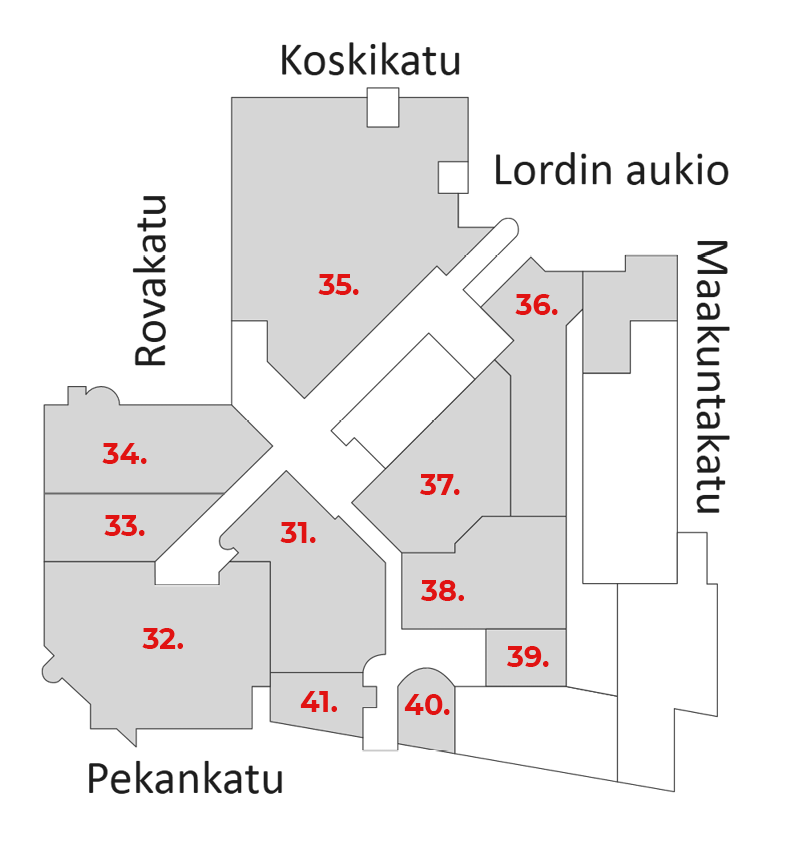 31.Free retail space 32.Fitness24Seven  34.Danske Bank  35.Moda  36.Hesburger 37.Free retail space 38. 39. 40. 41.Bio Rex Rovaniemi