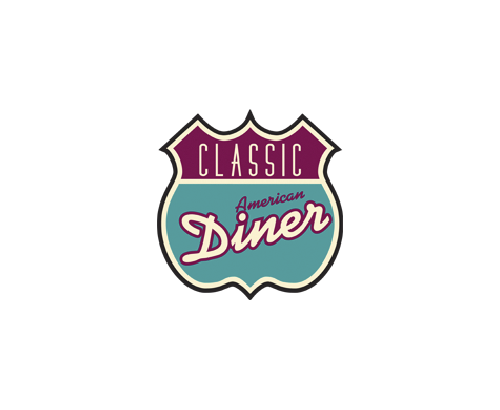 Cafes and Restaurants
Classic American Diner
OPENING HOURS:
MON-THU 11-21
FRI 11-22
SAT 12-22
SUN 12-19
Classic American Diner welcomes you to the atmosphere of a classic American restaurant.
Our menu has generous dishes in American style, brought to the table with friendly service in the spirit of the original Diners.  Our diners serve genuine American delicacies prepared in an open kitchen. It's only at Diners that you can become acquainted with a full selection of authentic American brands. This diverse restaurant with an unaffected atmosphere is well suited to everything from breakfast to late-night dining.
Come and relax in the casual American surroundings!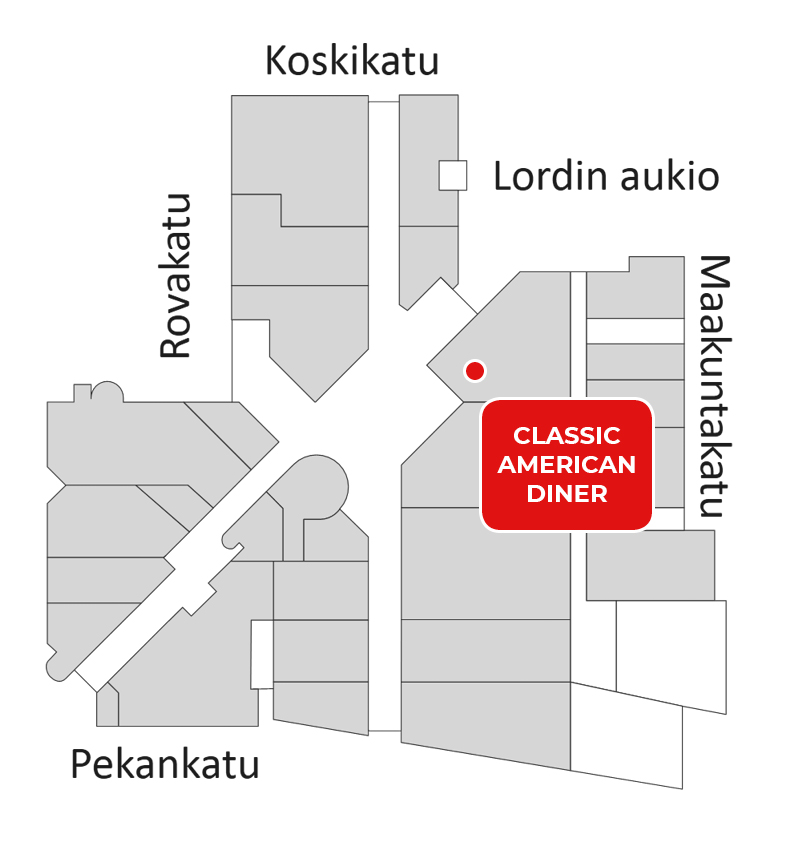 FLOOR MAP
STORES BY FLOOR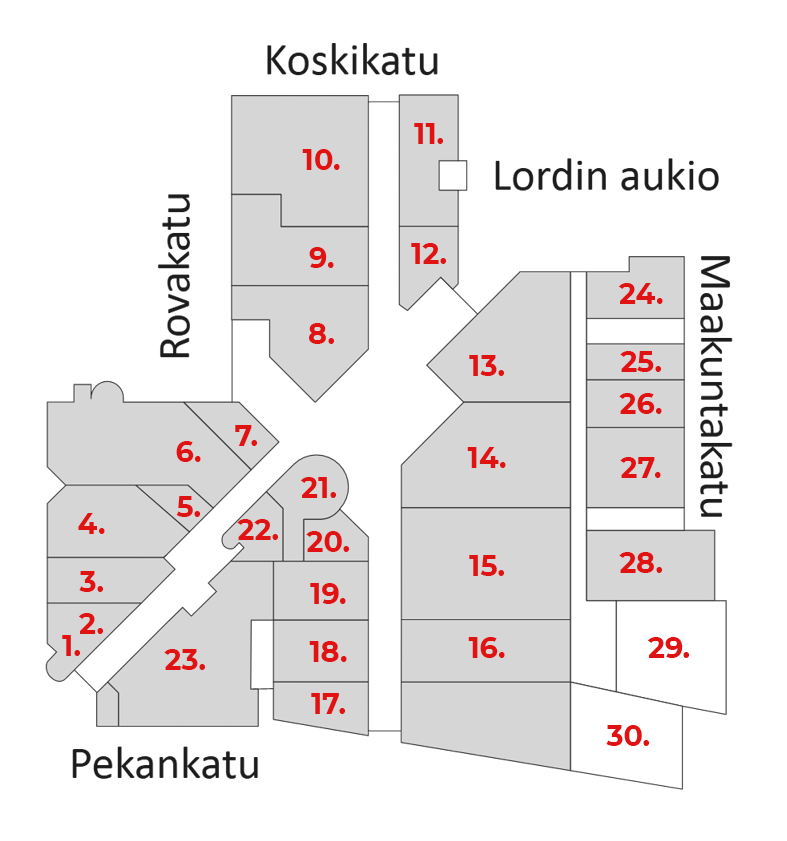 1.Rockravintola Grande  2.Sagatar Beauty & Wellness Oy  3.Tiinuska  4.Vacant 5.The Body Shop  6.Pentik  7.Laukkutalo  8.Vedo Moda  9.Jack&Jones  10.Moda  11.Tredonne  12.Marimekko 13.Classic American Diner  14.Cubus  15.Gina Tricot  16.Vacant  17.Filmtown  18.Biorex  19.Paapero  20.Hairlekiini  21.Antell-kahvila  22.Attirance  23.Sampo Apteekki  24.Rovaniemen Matkailuinfo  25.XL-Elle  26.Sensuelle  27.Nordic unique Travels  28.Subway  29.Cityvarasto  30.EuroPark P-Sampokeskus, Autopesu Sampokeskus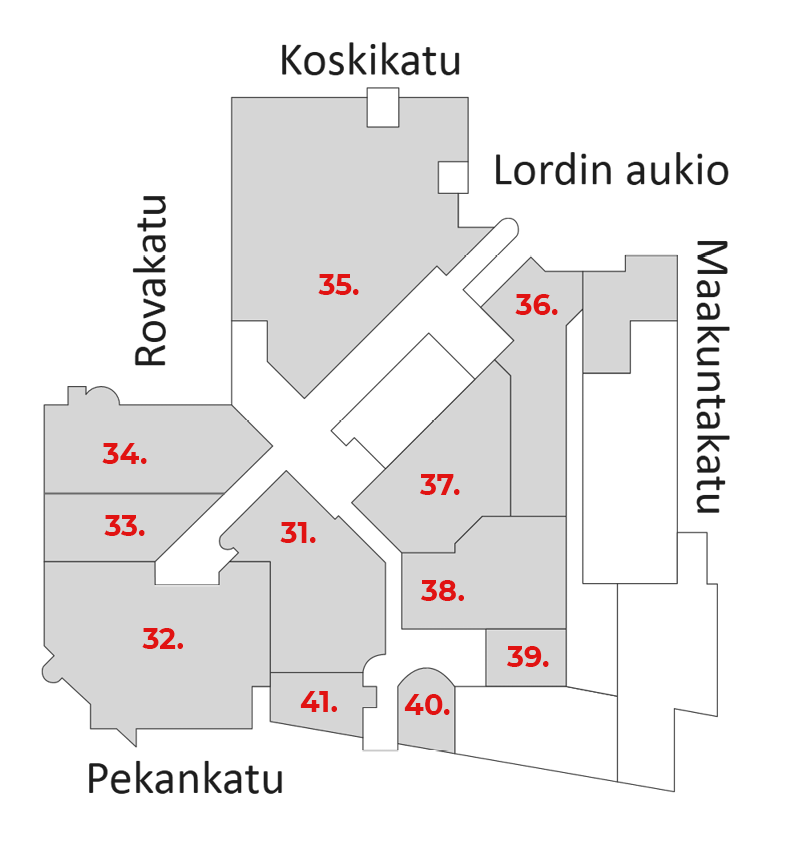 31.Free retail space 32.Fitness24Seven  34.Danske Bank  35.Moda  36.Hesburger 37.Free retail space 38. 39. 40. 41.Bio Rex Rovaniemi